Become a member
Manazir – Swiss Platform for the Study of Visual Arts, Architecture and Heritage in the MENA Region – is associated with the Swiss Society for the Middle East and Islamic Culture (SSMOCI/SGMOIK) in order to be eligible by the Swiss Academy of Humanities and Social Sciences (ASSH/SAGW).
As an association of SSMOCI/SGMOIK, Manazir members pay an annual membership fee to its umbrella organization. To become a member of Manazir, please fill out the application at the SSMOCI/SGMOIK website and add in the comment section "I also want to become a member of Manazir." [Link to the SSMOCI/SGMOIK application form].
Benefits of a Manazir membership:
Pay one fee, get two memberships: You become a member of both Manazir and SSMOCI/SGMOIK.
Visibility on the Manazir website as part of the publications section and social media.
Access to a large network of scholars and professionals working in the field of visual arts, architecture and heritage in the MENA region (Middle East & North Africa) in Switzerland.
Invitation to Manazir's annual member meetings and its special events with exclusive visits to cultural institutions and exhibitions.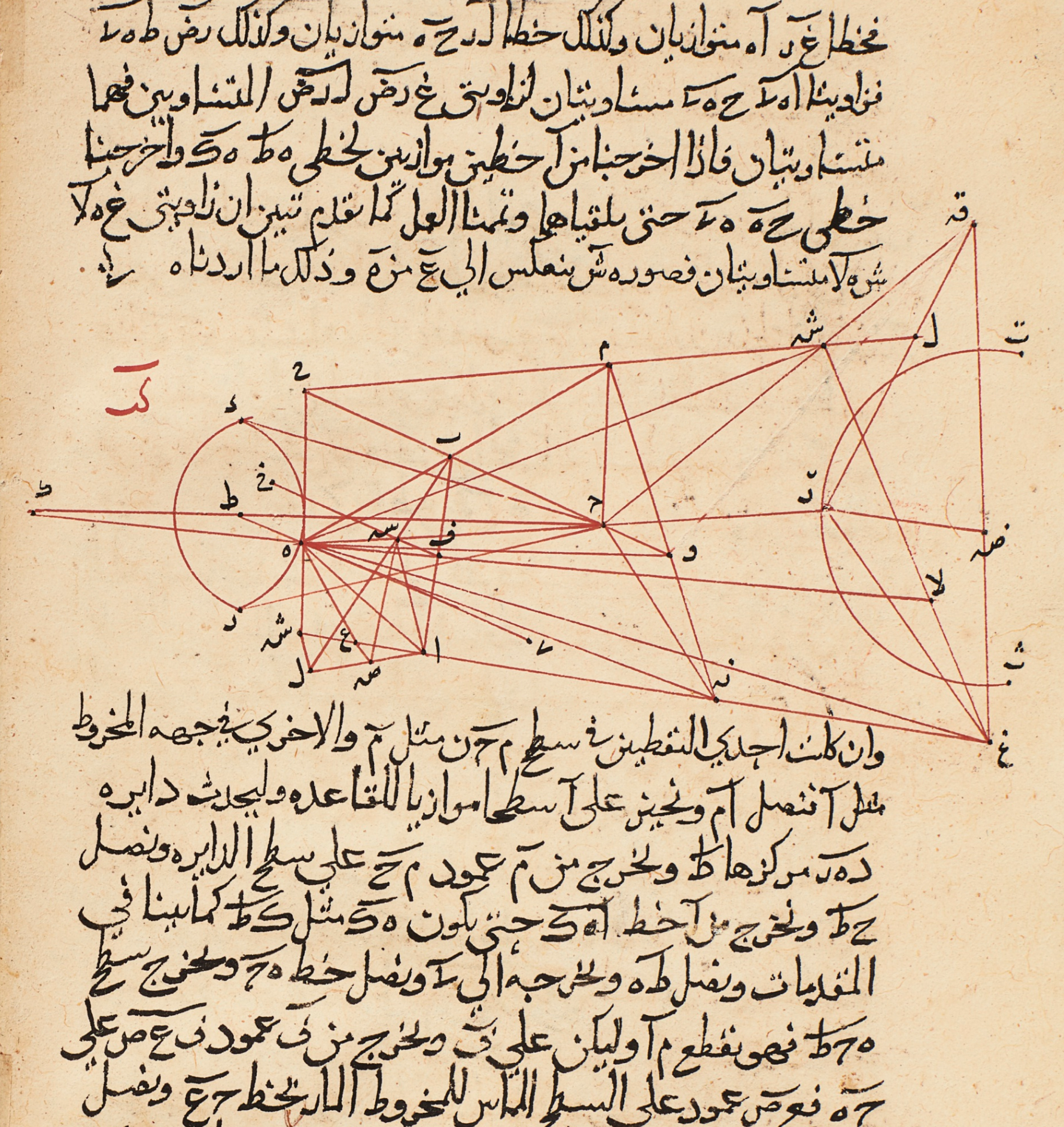 Kamal al-Din al-Hasan ibn 'Ali ibn al-Hasan al-Farisi (1267-1318), Kitab tanqih al-manazir li dhawi al-absar wa'l-basair ('The Book of Correction of Optics for those who have Sight and Mind'), autograph copy, Persia, probably Tabriz, dated 708 AH/1309 AD.