Since its creation in 2019, Manazir is a platform of exchange that aims to connect researchers interested in the study of visual arts, architecture and heritage in the MENA region (Middle East & North Africa) in Switzerland. The term "Manazir" refers to landscape, perspective and point of view in Arabic, Ottoman Turkish and Persian. Thus, Manazir is oriented toward a diversity of transcultural and transdisciplinary "landscapes" and "points of views" and open to a multiplicity of themes, epochs and geographical areas. It is a non-hierarchical platform that will connect scholars, PhD candidates and art professionals working in Swiss universities and institutions, in order to give higher national and international visibility to a rich but yet relatively unknown field. The Platform disseminates information regarding conferences, workshops, publications and exhibitions taking place in Switzerland, and members' activities abroad. Research results are also promoted through Manazir Journal, a peer-reviewed online journal that regularly publishes thematic issues in open access.
The platform is associated with the Swiss Society Middle East and Islamic Civilization (SSMOCI/SGMOIK) which is a member of the Swiss Academy of Humanities and Social Sciences (ASSH/SAGW).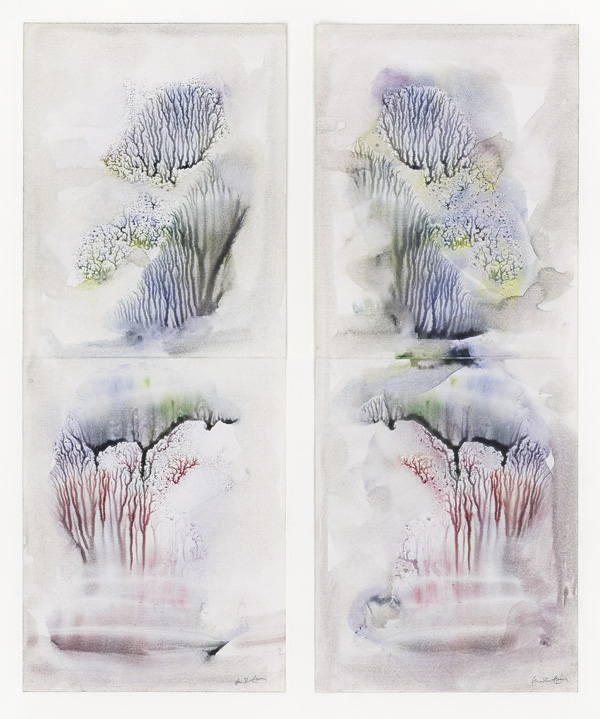 Abdallah Benanteur, Jardins, 2003, diptych, watercolor paper, 39.2 x 32.7 cm. Courtesy of the Claude Lemand Gallery, Paris.