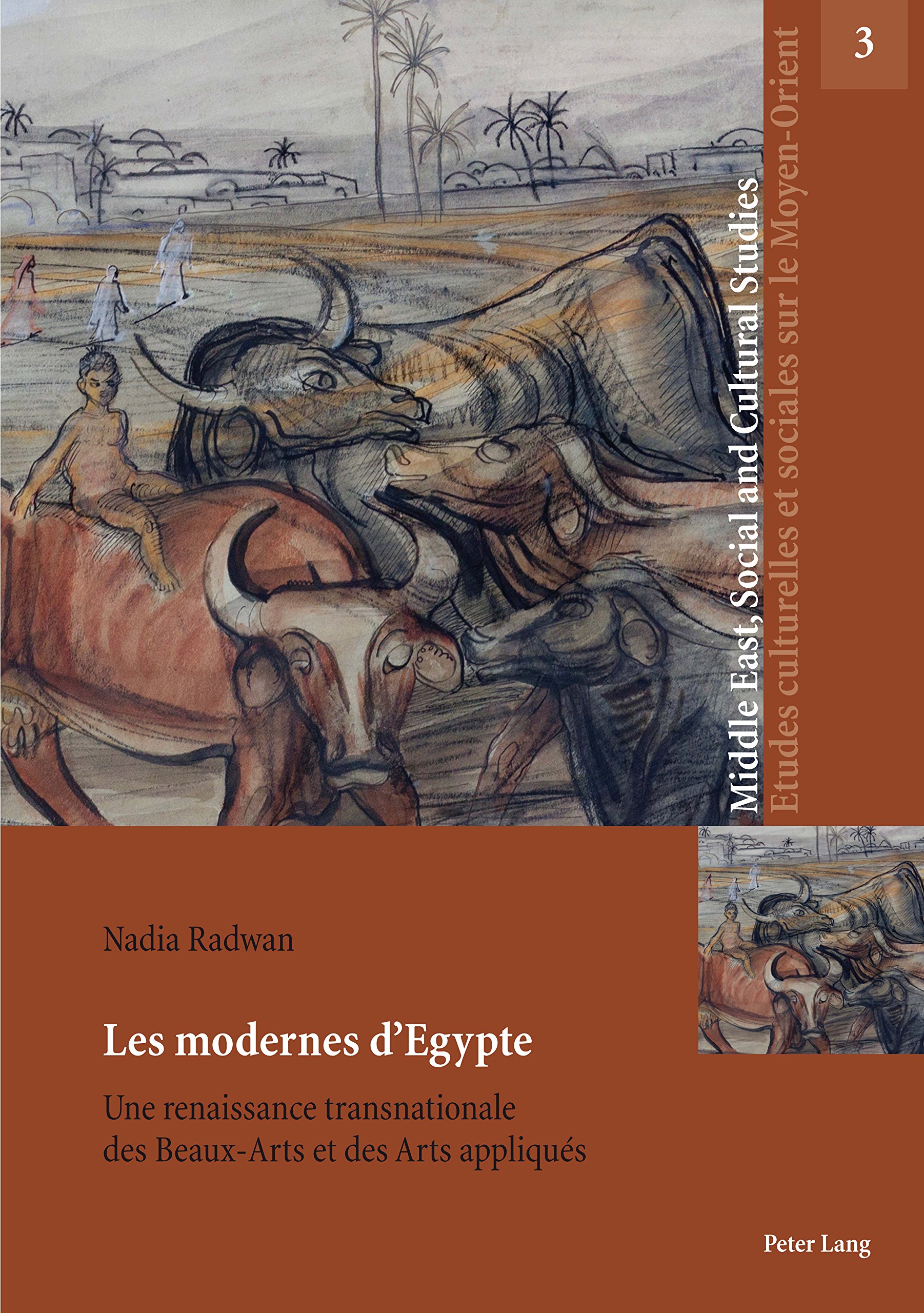 Les Modernes d'Egypte: Une Renaissance transnationale des Beaux-Arts et des Arts Appliqués
Bern, Peter Lang,
Series: Middle East, Social and Cultural Studies/Etudes culturelles et sociales sur le Moyen-Orient,
2017
In this book, Nadia Radwan explores a key moment of the development of modern Egyptian art, when the foundations of a new artistic practice are defined in the early 20th century. Based on field work and unexplored archival material, this work focuses on a generation of painters and sculptors commonly referred to as the pioneers (al-ruwwad). Trained in institutions, such as the School of Fine Arts in Cairo, their production is inscribed in a project of artistic renaissance and reflects multiple transcultural interactions between Egypt and Europe. This publication thus re-evaluates these artists that opened the path to Egyptian modernism and sheds light their yet understudied production. While art history is now approached in the perspective of circulations, exchange and networks, this book offers a background to a better comprehend the dynamics and stakes of contemporary art in the Middle East.