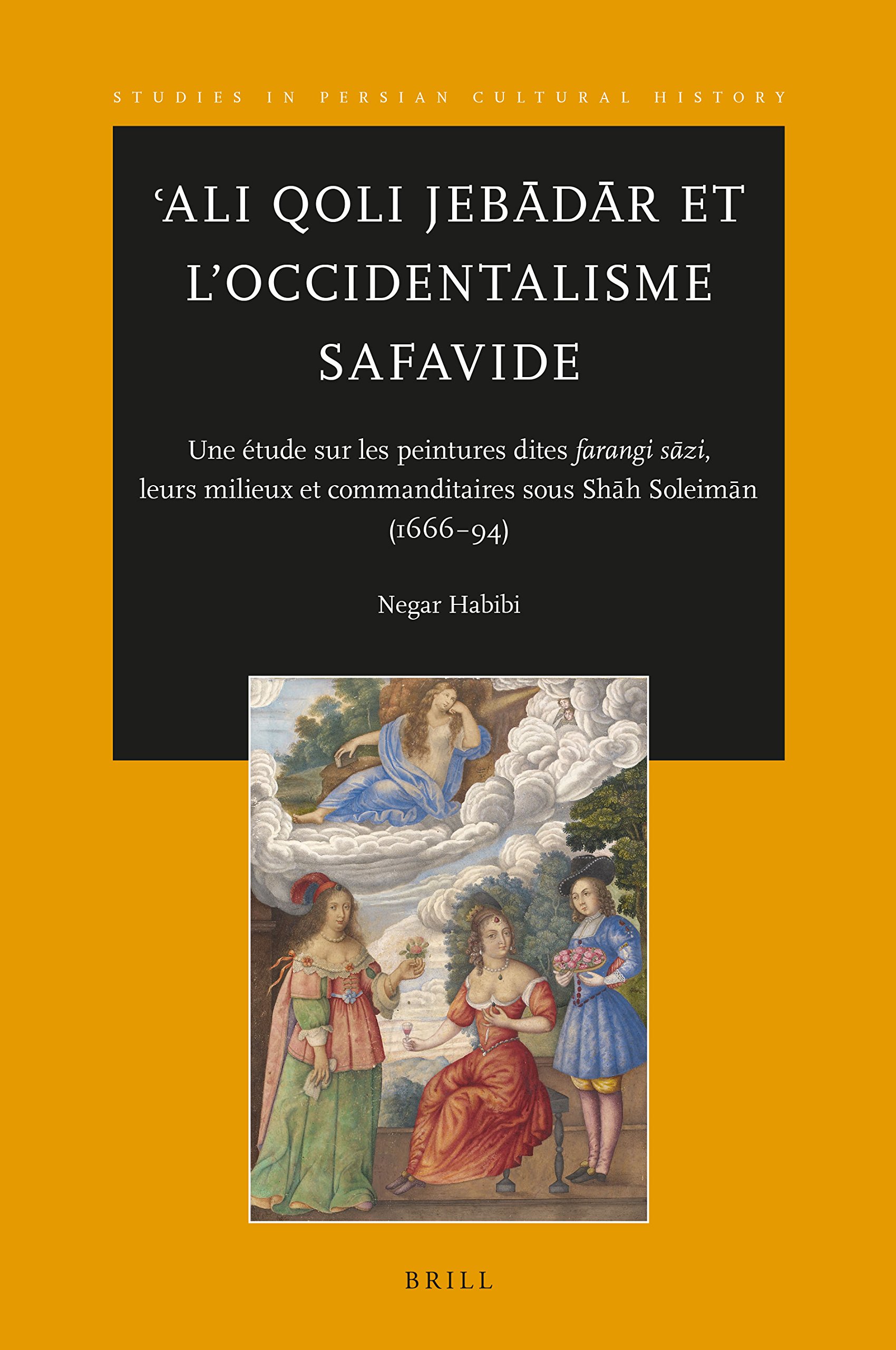 ʿAli Qoli Jebādār et l'Occidentalisme Safavide. Une étude sur les peintures dites farangi sāzi, leurs milieux et commanditaires sous Shāh Soleimān (1666-94)
Leiden, Brill, Series: Studies in Persian Cultural History, Volume: 13, 2018.
In ʿAli Qoli Jebādār et l'Occidentalism safavide Negar Habibi provides a fresh account of the life and works of ʿAli Qoli Jebādār, a leading painter of the late Safavid period. By collecting several of the artist's paintings and signatures Habibi brings to light the diversity of ʿAli Qoli Jebādār's most important works. In addition, the volume offers us new insights into both the artistic and socio-political evolution of Iranian society in the last days of pre-modern Iran. By carefully consulting the historical sources, Negar Habibi demonstrates the possibility of a female and eunuch patronage in the seventeenth-century paintings known as farangi sāzi, while suggesting the use of the term "Occidentalism" for those Safavid paintings that show some exotic and alien details of the Western world.