Exhibition
Re-Orientations: Europe and Islamic art, from 1851 to today
curated by Sandra Gianfreda
24.03. – 16.07.2023 / Kunsthaus Zurich
Presenting a wide variety of exhibits, the presentation reveals the importance of Islamicate cultures to Western fine and applied art, from Wassily Kandinsky to Gülsün Karamustafa.
'Re-Orientations' is an exclusive production created by the Kunsthaus itself and Sandra Gianfreda who co-edited Manazir Journal #3: "Geometry and Color. Decoding the Arts of Islam in the West from the Mid-19th to the Early 20th Century."
The approximately 170 drawings, watercolours, paintings and photographs, metal, ceramic and glass objects as well as textiles, videos, installations and an animated film are drawn mainly from European collections, and have been brought together to set up a unique dialogue. Also represented are numerous unknown historical artists from Algeria, Egypt, India, Iran, Iraq, Morocco, Spain, Syria, Tunisia, Turkey and Uzbekistan.
More information here.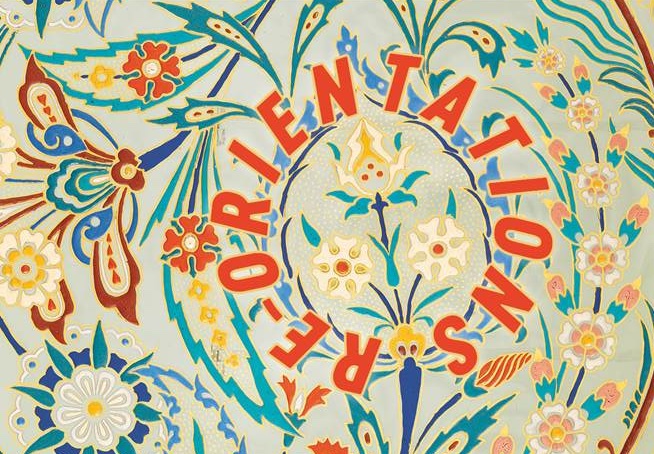 Listen to the podcast of the exhibition here.