ROUNDTABLE
Irak, Égypte, terres créatives
Zouina Ait Slimani and Francesca Rondinelli
Institut du monde arabe Tourcoing, 11 June 2022, 3 pm.
Free entrance
As early as the 1930s, Iraq and Egypt were the driving forces behind the emergence of modernity in the Arab art scene. The exhibition "Picasso and the Arab Avant-Garde" shows how these two countries were the cradle of the first Arab manifestos proposing to build a modern Arab art and to reject the academicism imported from the West. The awareness of a history of its own, following the archaeological rediscoveries of the beginning of the century, and a local and international political context, explain to some extent why this movement – which will eventually reach the entire Arab world – started in Iraq and Egypt.
More information here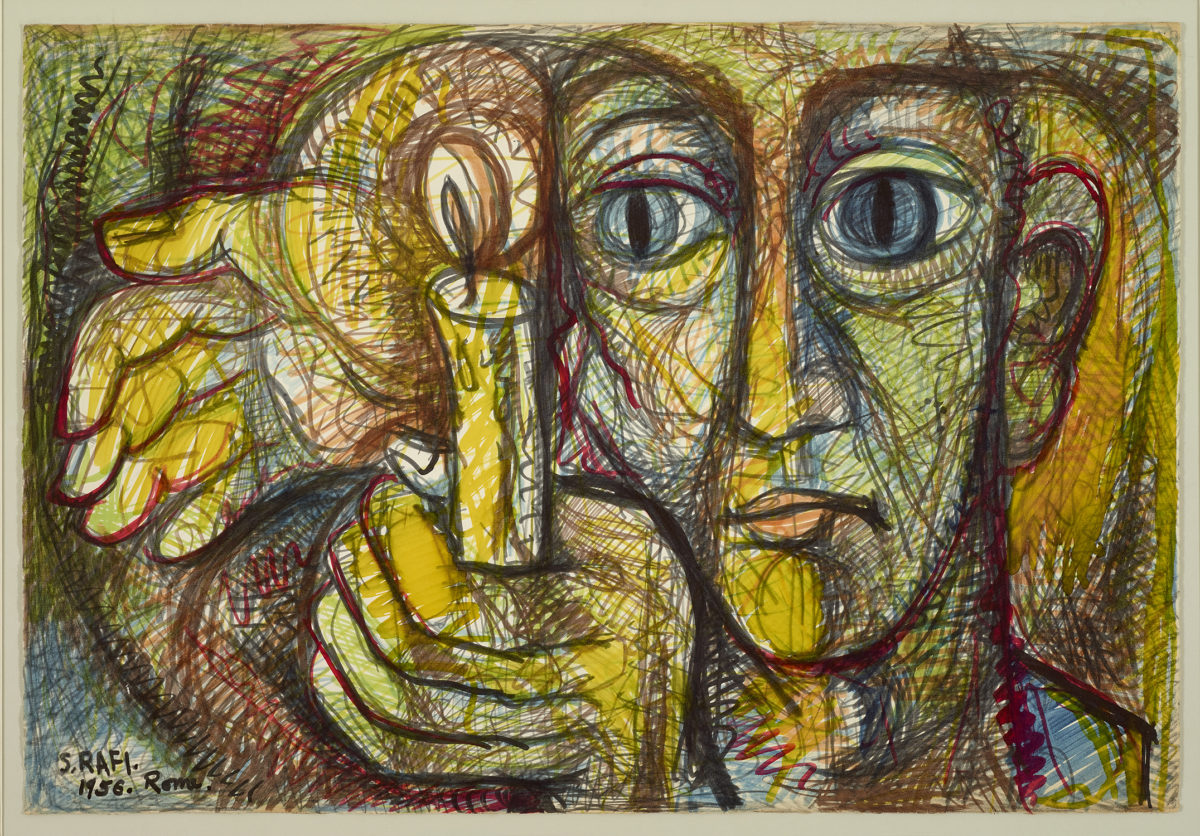 Samir Rafi, Man's face with a candle, 1956, mixed media on paper,
Courtesy of Ramzi & Saeda Dalloul Art Foundation.